What It Takes To Sell Your Luxury Home
Considering the value of luxury homes, it is understandable that sellers would want to get things right. These homes are substantial investments, often worth millions of dollars. There are fewer luxury homes out there, which makes it all the more important that the seller put forward a positive image of the home.
You have to attract the right buyer, know how to make the buyer understand what makes the home worth the money, and be able to negotiate effectively when selling some of the highest-priced homes available. Having the right list price and the best real estate agent are two vital cogs in the sale of a luxury home.
Create a Psychological profile of the buyer.
It may seem strange to start off a list of the best luxury home selling tips with creating a psychological profile of the end buyer but it's really not. First and foremost you want to know who you will be marketing to when trying to draw in a high-end clientele.
With a luxury home sale, you are not always casting the widest net but trying to appeal to a certain audience. Of course, the buyer needs to be able to comfortably afford the home. The last thing you want to be targeting is those who are marginally qualified.
But you need to recognize, what exactly are you selling? Beyond the magnificent architecture of your property are you selling close proximity to the city, an award-winning school system, the top neighborhood in the area or the best restaurants and shops within walking distance? These are just a few examples. There could be many more that apply to your specific home.
You and your real estate agent need to have a strong grasp of what separates your home from other luxury properties in the area and market to those strengths. US News has an excellent article on how to think like a luxury real estate agent. Understanding what motivates a luxury home buyer is important.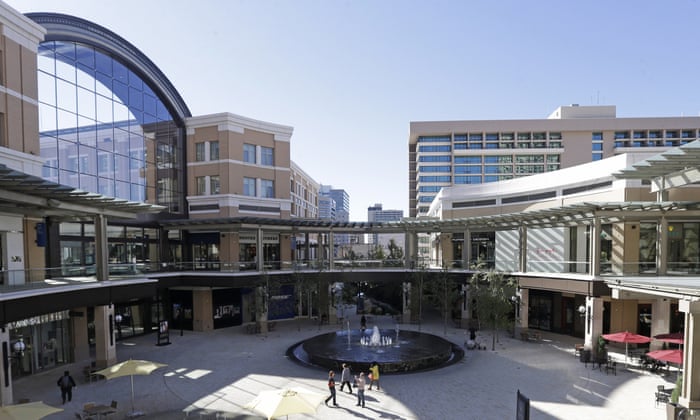 Price it correctly.
One of the most important tips for selling a luxury home is pricing it at the right price from day one. Pricing any home correctly is challenging. Knowing how to look at a home, measure its strengths and weaknesses, compare it to similar homes, examine the surrounding market and price it to both sell in a timely manner and for a good price – these are skills that Realtors take years to master.
Luxury homes add another layer of difficulty when it comes to pricing. There are less comparable homes to reference, and each luxury home tends to have unique features that only some buyers will value. A luxury home tends to have unique features that tend to make it harder to price.
Some inexperienced agents will try to use rudimentary ways to price the home like using price per square foot. This is a sure fire way to get a luxury homes price wrong! There are significantly more challenges to pricing a luxury home. The price, however, needs to be spot on if you want to get top dollar.
Price a home too high, and it will sit on the market for months without selling. Eventually, it will develop a stigma – buyers will assume there is something wrong with it.
This is especially true with luxury homes, because with such a smaller supply, buyers and their agents are unlikely to forget about the home. They will recognize it, even if it pops up a year later at a lower price.
Pricing the home correctly is one of the biggest reasons to hire an agent familiar with luxury properties. The agent should understand the difference that location plays in the comparable sales data and how one neighborhood differs from the next. The neighborhood in which a property is located can have a huge influence on value.

A skilled luxury real estate agent understands the factors which influence home values. Great agents know that comparable sold properties are vital to establishing true market value. They don't waste a lot of time looking at homes sitting on the market that have not sold. Knowing how to sell a luxury home starts with accurate pricing.

Good timing.
Luxury homes are often located in areas that take advantage of local attractions and geography. A home along South Beach will look out over the water, offer views of beaches and possibly the city. In the summer buyers can take all of this in and get a true feel for why the home is so amazing.
In the spring buyers can get a complete understanding of the grounds which is often a big selling feature in luxury homes. There are going to be things that you can't appreciate in the winter such as a luxury swimming pool, tennis court, magnificent landscape and possibly many other features that can get obscured.

If you are selling a luxury waterfront property this is certainly the case.
Finding the right buyer requires getting the word out about the property for sale. Today the primary marketing channel is the internet, but putting up a listing on the multiple listing service (MLS) is not enough to sell a luxury property – or any home, for that matter.
In addition to pricing a home, a reputable Realtor will have a number of marketing options for your luxury home. The first will be online, but the most pervasive will often be the network he or she has with other Realtors, past clients and other people involved in high-end real estate.
The best buyers may be found through the internet, or they may be found through a contact of the real estate agent's. The point is to work with someone who has the ability to reach buyers who will want what you are offering.
Top real estate agents understand the best marketing tips for selling a home and they take advantage of them all. Exceptional agents leave no stone uncovered when selling a high-end home.
A highly visible real estate agent will be knowledgeable in both search engine optimization (SEO) along with terrific social media skills. Let's face it more and more people spend a ton of time on their smart phones. Everyone has their favorite social network they regularly use. Social media real estate marketing is just another way of going outside the box in getting a high-end home sold.
Whether it is marketing on Facebook or Pinterest – people love looking at luxury properties. Real Estate agents should be well versed in marketing to affluent clients.
Using high-end photography and video.
Whether a buyer finds your home online, or through contacts of your real estate agent, most people are going to want to look at the listing before they schedule a viewing. A quality listing will contain pictures and a video tour of the property. Just as a good portrait photographer can bring out the best ­in a person, a skilled home photographer can make any home look its best. You want pictures that attract buyers, which requires working with a professional.
Luxury homes deserve exceptional professional photography. This is one of the most important aspects of selling a luxury home. When someone asks how do you sell a luxury home, photography will be at the top of the list! Here are some excellent photography tips specifically for real estate.
Video is becoming as important as photos when selling real estate today – especially when you are selling a luxury home. Buyers may be coming from across the country to view your home. Even if they are coming from next door, a video tour can give them a good idea of what living in the home would be like, and convey what makes your home special. Filming a quality video tour may cost a little bit of money, but it can be considered an investment. The better the video looks, the more likely you are to attract the right kind of buyer.
You should not even consider hiring a real estate agent who does not provide a high-end video tour when selling luxury real estate. Pay attention to not only the quality of this video but how many people looked at it online!
Would you agree this video marketing does an awesome job of capturing all the best features of this luxury home? A video is a great way to get introduced to a property before you ever set foot in the door. Look for someone that can do an excellent job with their voice that captures the essence of all the best features of your home.

Effective offline marketing.
While online marketing is a critical part of selling a luxury home so is your print marketing material. There should be additional money invested into marketing material when marketing a high-end home. Perception is everything when it comes to marketing to buyers who are purchasing an expensive home. Brochures should be of the high-end glossy variety.
The marketing material should tell a story both about the home as well as the city or town the property is located in. Selling such things as the neighborhood or outstanding education are all part of the puzzle.
Often you are selling a lifestyle and this should be conveyed in the marketing material. Keep in mind that many luxury home buyers look for well know luxury brands. This should be reflected in your marketing.
For example in the kitchen, high-end appliances include a Sub-Zero fridge, a Wolfe or Viking stove, a Thermador oven, a Miele or Bosch dishwasher. Luxury buyers look for these brands. When marketing the home these things should be emphasized. The kitchen is the most important room in the house so extra time should be spent featuring it.
Avoiding open houses.
Open houses are so common when selling homes that most sellers just assume they are necessary. In reality, there is no consensus on the benefit of an open house when selling the average home. However, there is consensus on the subject of open houses for luxury homes – avoid them. When you have an open house for a luxury home, it attracts everyone under the sun into your home.
Plenty of people will show up that do not have the financial ability to buy your home. Even those that do have the money may not be interested in buying, they may come over just to compare, to see how you live or just for something to do. People often ask if open houses work to sell homes. The answer is they are completely unnecessary to sell a home in the digital age.
More worrisome is the criminal element that can be attracted to open houses. It is hard to keep track of everyone coming in and out of the house, which allows unsavory individuals to take things that are not theirs. Even worse, they may not take anything from the open house. Instead, they may use the open house to unlock doors or windows so they can access the home later, and take as much as they like.
Open houses are a breeding ground for criminals to enter your home and take what they want, especially when selling a high end home. Skip the open house and you won't miss a beat. Be very leery of an agent who pushes for an open house.
Instead of an open house to the public do a brokers open house instead. Your real estate agent will invite all the local real estate agents and especially those Realtors who specialize in working the luxury home home market.
By having a brokers open house you are giving local agents the opportunity to see all the best features that make your property luxurious. If they are working with a luxury buyer, the agent will be well versed enough to speak intelligently about it.
Traits of Luxury Home Real Estate Agents
Hire a Luxury Home Specialist when marketing and selling a luxury home. The agent you select becomes even more critical. The agent you hire will be your voice in getting the word out about how magnificent your property happens to be. Some of the most important traits of a luxury real estate agent include:
Very effective communicators.

Extremely detailed oriented.

Understand the local market inside and out. This includes all local attractions.

Well versed in pricing homes correctly. The agent should have a great list price to sale price ratio and lower days on market than the average.
Expert marketers.
Know how to sell luxury.
High homes often have features that are not found in any other type of property. High-end fixtures, cabinets, appliances, woodwork, lighting, etc. More often than not luxury homes have features like:
Extravagant home theaters.
Incredible wine cellars.
An indoor pool.
An intricate security system.
Surveillance cameras.
A central music service.
Energy monitoring.
Thermostatic control.
Window covering controls.
Complete "smart home" capability.
Every one of these components and features needs to be understood by the Realtor if he or she wants to get the best price for the home. Location and neighborhoods are other factors when dealing in luxury real estate. Sometimes the place is just as important as the home. The agent has to know how to sell all of these things, something that not every real estate agent is not capable of.
When you are aiming for the best possible price, you need to have an agent that understands luxury and knows how to sell it to potential buyers. Keep these things in mind when choosing your real estate agent. That is where Bryan Orange stands out above the crowd!